August 23, 2023
BetterBuiltNW Trainee & Project Spotlight: Daniel Durham, Durham Construction LLC
Daniel Durham is a general contractor and owner of Durham Construction LLC, a detail-oriented builder in Portland that specializes in residential modern and contemporary remodels, and custom homes.
Daniel has applied the Integrated Design Process (IDP) in his high-performance construction practice since completing the Sustainable Homes Professional (SHP) training and earning his designation in 2022. For one particular project, Daniel credits this essential guiding principle with helping him address specific challenges before they became larger problems that could have negatively impacted the build.
"Because this is a modern home, it has a lot of glass that faces south and east. When we modeled it, we realized we had a problem with overheating and a really high cooling demand. Since IDP is an iterative process, we were able to catch this very early on and adjust the design to overcome that challenge. Through IDP, we achieved a 0.03 thermal bridging. We worked with a specialist to design and build a modern home without structural steel and, hence, no thermal bridging."
During the Earth Advantage Sustainable Home Professional Project Showcase (SHP Project Showcase) webinar in April, Daniel reviewed other key IDP takeaways such as the importance of bringing an energy consultant on board at the beginning of the project, familiarizing all trade partners on Passive House construction goals prior to breaking ground, and considering continuous insulation and air barrier strategy early in the design process.

See the slides below for detailed information on Daniel's project specifications: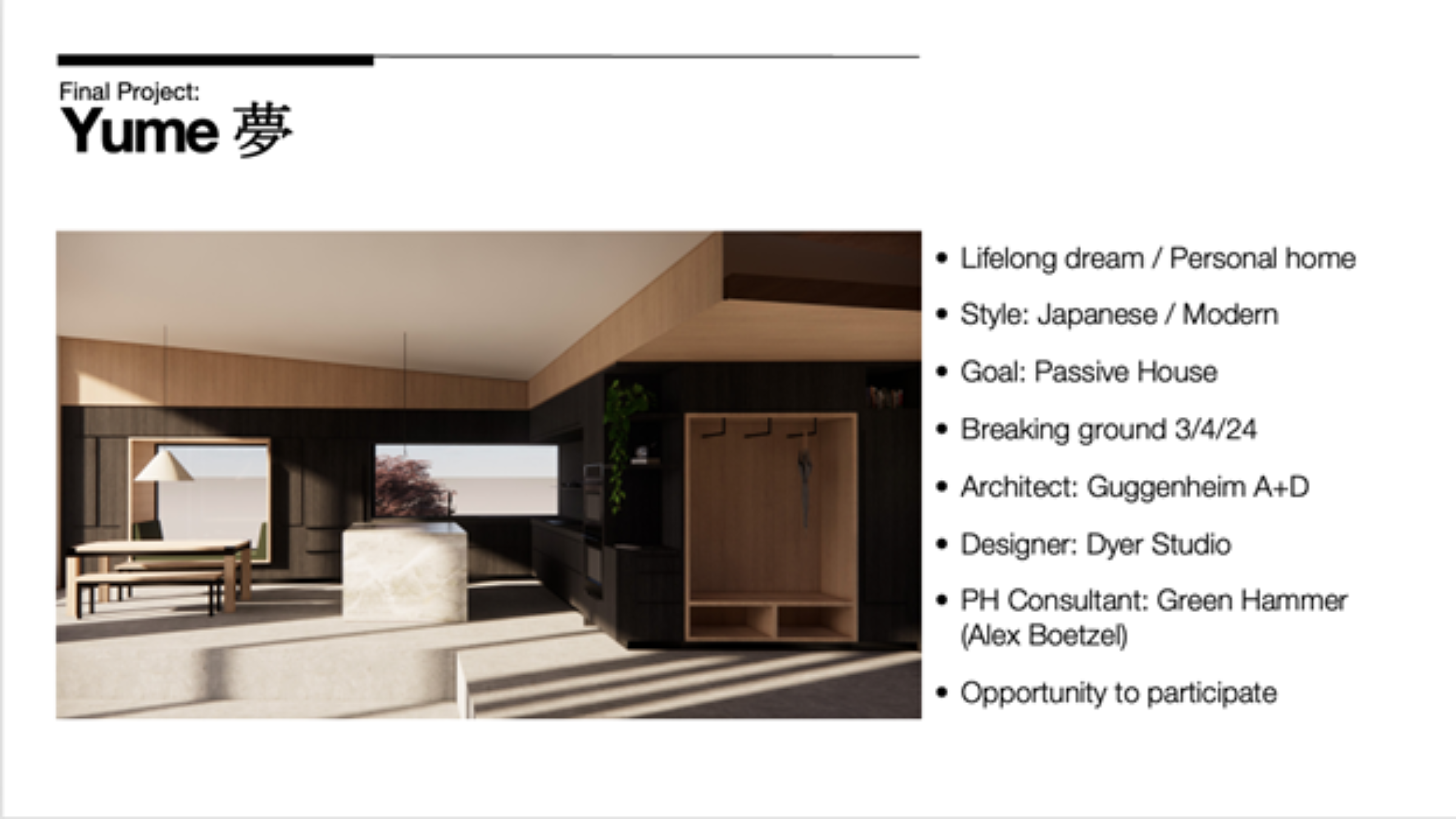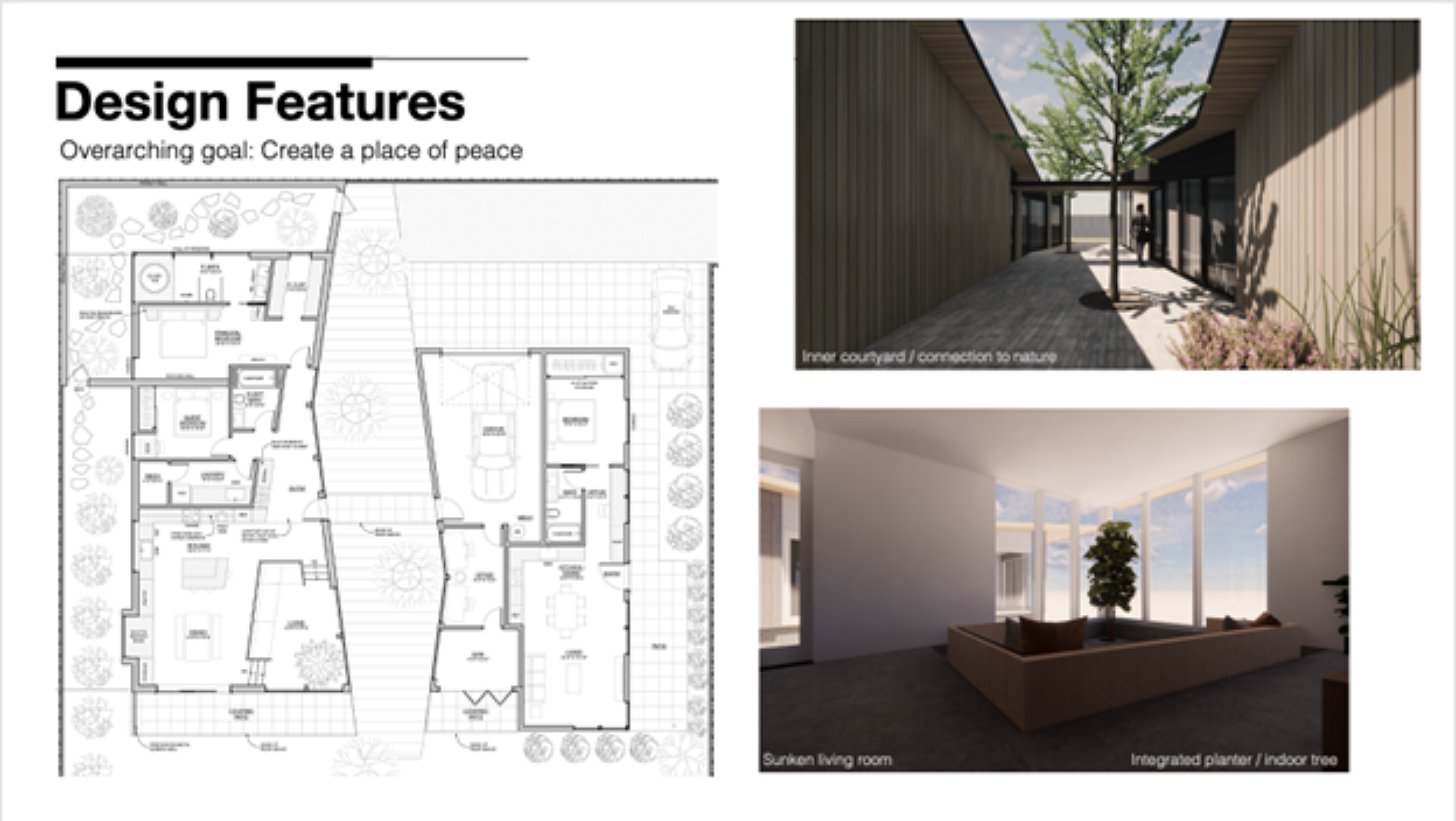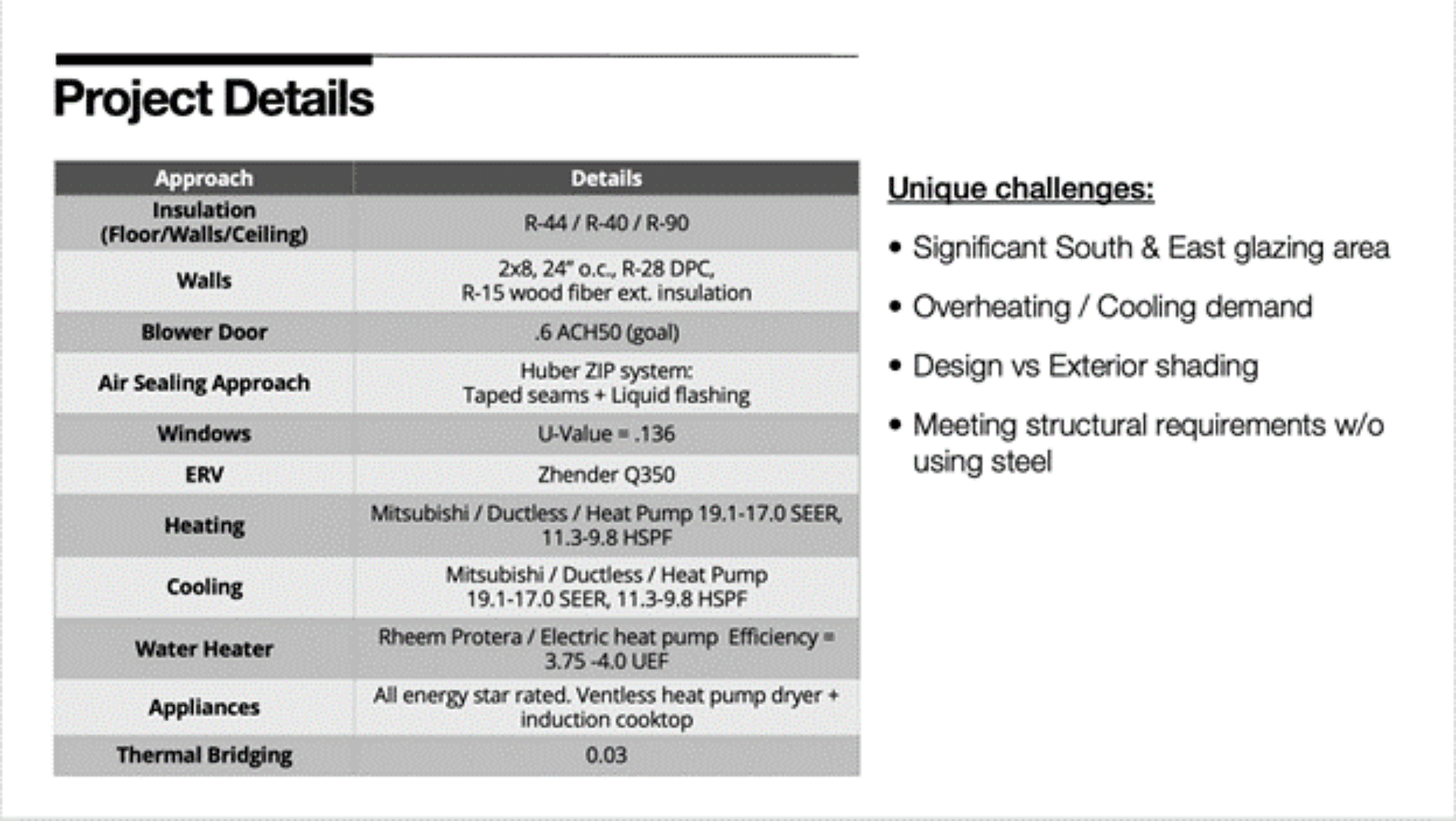 Watch the full SHP Project Showcase recording to hear more from Daniel as well as Justin Wolverton of Noyes Development (Quality Assurance Director) and Melissa Mulder-Wright of Step by Step Design LLC (an eco-adaptive architectural designer and aspiring Phius Certified Consultant), who discuss their unique SHP Project approaches and lessons learned.
To find out more about the Sustainable Homes Professional (SHP) training program, visit Earth Advantage's website. Thank you to all of the SHP Project Showcase presenters for sharing your wisdom so that others can benefit from your experiences!