October 26, 2021
High Performance Home Site Visit Training Videos
BetterBuiltNW & Earth Advantage invite you to experience in-field, on-demand virtual High Performance Home Site Visits with industry leaders showcasing their high-performance building projects. Normally offered as an in-person on-site tour, this video series gives participants the opportunity to go behind the walls of three under-construction homes and learn how builders achieved third-party certifications and advanced building performance.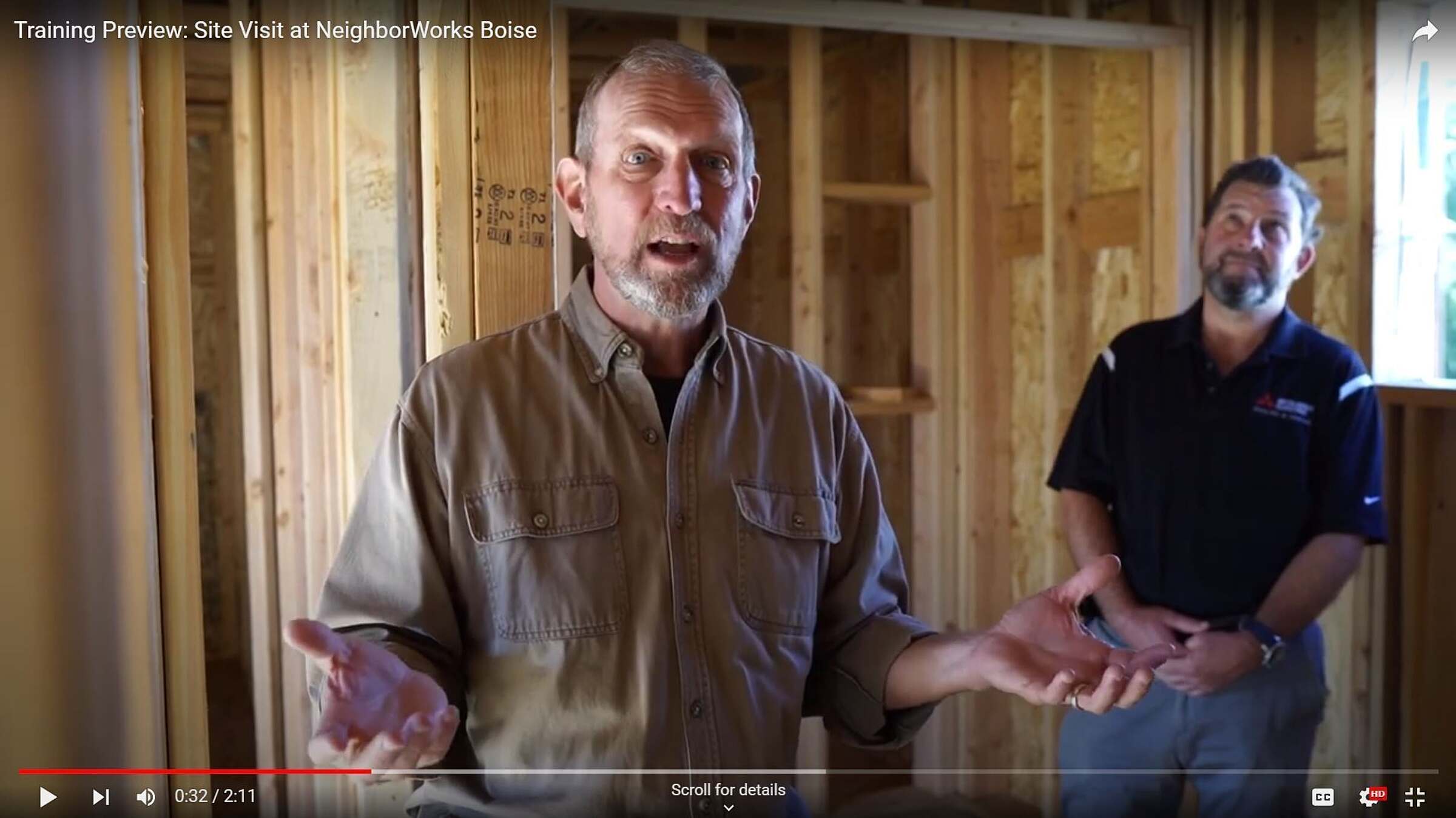 Each of the three videos offer a 90-minute online guided tour of under-construction homes that have achieved a variety of third-party certifications and performance levels:
ENERGY STAR® Single-Family Affordable Housing Townhome
ZERO ENERGY READY Single-Family Spec Home
ZERO ENERGY Custom-Built Accessory Dwelling Unit (ADU)
Take advantage of the opportunity to hear tips from the builders themselves, their project teams, energy raters, and our instructors as they explore the design details and construction practices that go into these homes and learn how they communicate features and benefits to homebuyers. Participants will learn design principles and construction practices that can be integrated into their building process, as demonstrated by the following training participant testimonials:

"The site tour videos were extremely helpful to see training topics being performed in the real world."
- Anonymous

"I appreciated the detail-oriented teaching."
- Paul Hosey, Architect at PKA Architects
"Walking through the actual structure and showing the air sealing techniques was very valuable. The description of a no concrete floor option was useful."
- Mark Bock, Principal at Timeless Structures Design & Engineering
Register today at no-cost and gain helpful information that every builder must know to keep pace with the building code trajectory, stay ahead of homebuyer expectations, and increase the energy efficiency, comfort, and durability of the homes you are building.
Note: This Site Visit series is one of the many components of the Sustainable Homes Professional (SHP) online training and accreditation program designed for the NW region. SHP provides over 15 hours of cutting-edge design and building best practices that are critical to success in today's housing market. If you have not already, we invite you to learn more and gain visibility as a well-informed green building professional by signing up for the SHP online training today.