Training
25 August, 2021
Training Video: 2018 WSEC-R - Heating and Air Conditioning System Inside Options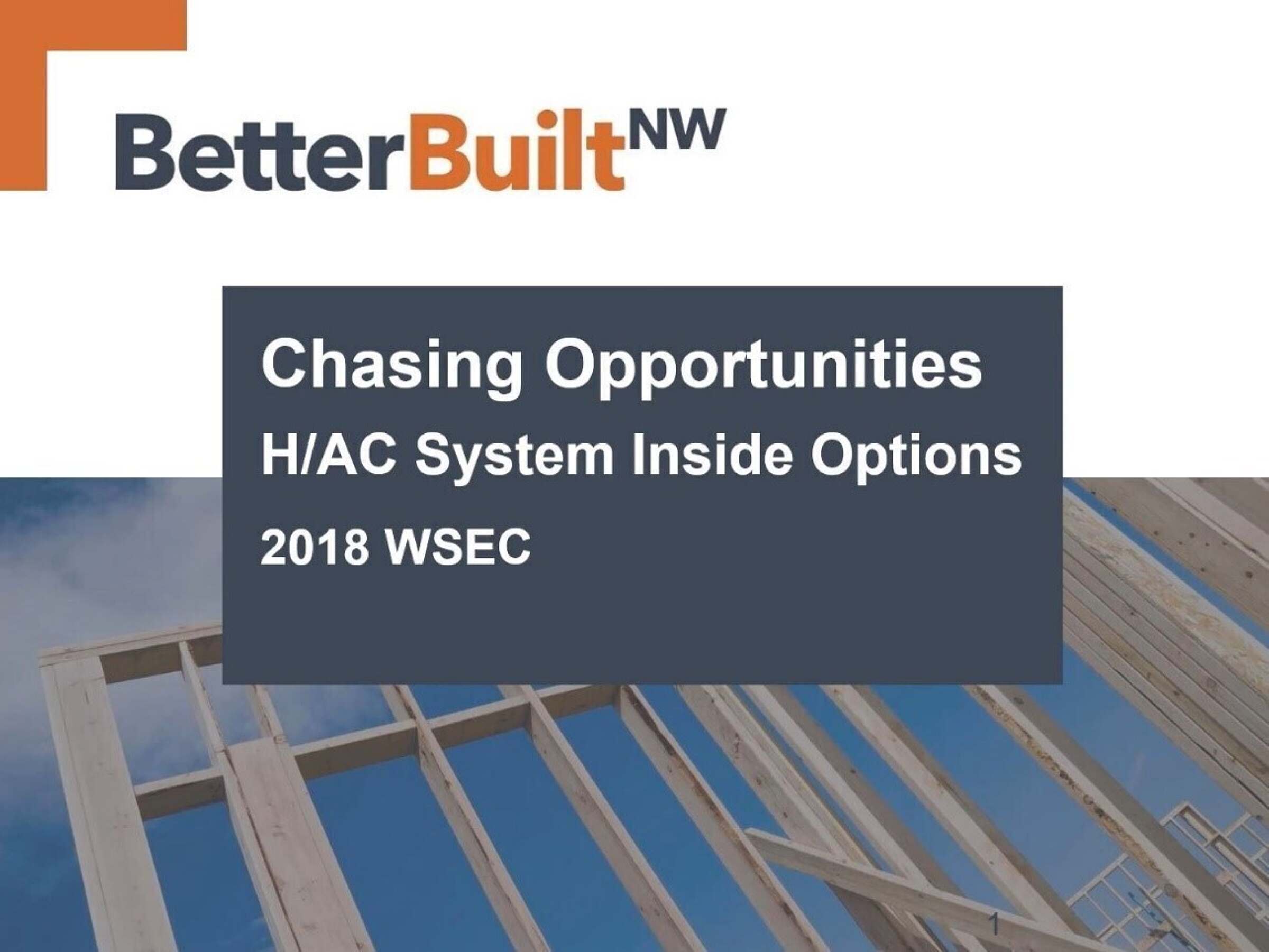 OVERVIEW
Join BetterBuiltNW to learn about options for locating heating & air conditioning systems inside the conditioned space within the 2018 WA State Residential Energy Code (WSEC-R).
This brief 14-minute video provides code compliance information on these topics –
For a deeper dive, we invite you to take our 'Building with Ducts in Conditioned Spaces' on-demand course on BetterBuiltNW's online training portal.
For additional training opportunities on WSEC-R, visit the WSU Energy Program website.
Questions? Contact training@betterbuiltnw.com