Training
25 August, 2021
Online Training: 2018 WSEC-R - Build Tight and Ventilate Right Options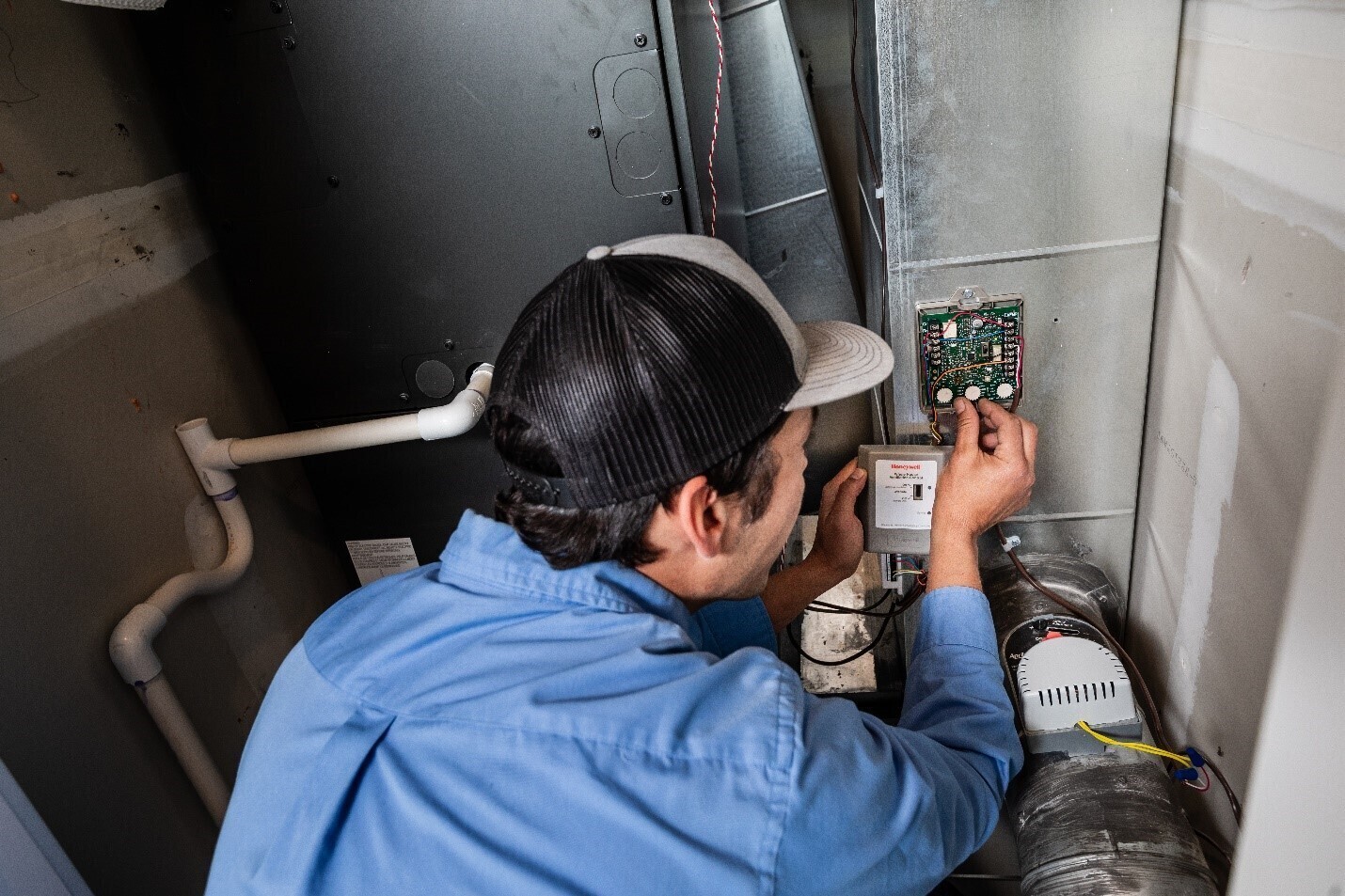 REGISTER
Access this and other free on-demand courses on the BetterBuiltNW online training portal by logging into your existing account or creating a new account below:
To view this training directly, use this link.
OVERVIEW
Join BetterBuiltNW to learn about air leakage and ventilation options to meet and exceed the 2018 WA State Residential Energy Code (WSEC-R) and 2018 WA International Mechanical Code.
We've all heard that we need to "Build Tight and Ventilate Right," but do we know the proven approaches to meet code that are cost competitive, bring sales opportunities, and beneficial to resiliency, comfort, and indoor air quality?
In this no-cost 1.5-hour online training we briefly cover why it's important to provide whole house ventilation in homes permitted under the WA Code and then dig into the most common strategies for getting each component right. This includes strategies for achieving tighter buildings and then a review of the most common ventilation strategies with some tips and tricks along the way to make it work effectively.
The training also provides insights on the business benefits of meeting/exceeding the energy code, as well as analyzes the value propositions for using a home energy rater or consultant to help you qualify for tax credits and incentives.
Join Dan Wildenhaus, Technical Advisor and Industry Liaison for BetterBuiltNW, on this journey to getting homes dialed in for the energy code, certification programs, and most importantly our homebuyers' future experience.
NOTE:
A condensed video version of this training is available (offered without continuing education credits).
For additional training opportunities on WSEC-R, visit the WSU Energy Program website.


FORMAT
Online course available on-demand
This 1.5-hour, self-paced online training format consists of a series of 5-10 minute videos divided into sections. Users can start or stop their viewing at their own pace and easily resume the course at another time.
CONTINUING EDUCATION
AIA LU/HSW: 1.5 CEs
OR CCB: 1.5 CEs
BPI: 0.75 CEs
ICC: 0.15 CEs
COURSE FEE

No cost
This training made possible thanks to Earth Advantage, BetterBuiltNW and the WSU Energy Program.
AUDIENCE
Building industry professionals (builders, raters/verifiers, architects, subcontractors, utility representatives, and code officials)
INSTRUCTORS: Dan Wildenhaus
As the Technical Advisor and Industry Liaison for BetterBuiltNW, Dan has completely immersed in the discussion of what is required to create High Performance Buildings and the technologies that operate within them. Dan has over 25 years of experience, 15 of them working directly for a contractor; performing energy audits and Ratings, weatherization repairs, consulting and analysis for private clients in both New Construction and the existing buildings market. Over 10 years ago, Dan transitioned to the consulting side of the business, working with program implementation companies. Dan currently provides Building Science consultation, technical management, market channel development, and training and presentation services for a variety of programs across the country.
Questions? Contact training@betterbuiltnw.com