Training
25 August, 2021
Online Training: 2018 WSEC-R - Balanced Ventilation with ERVs and HRVs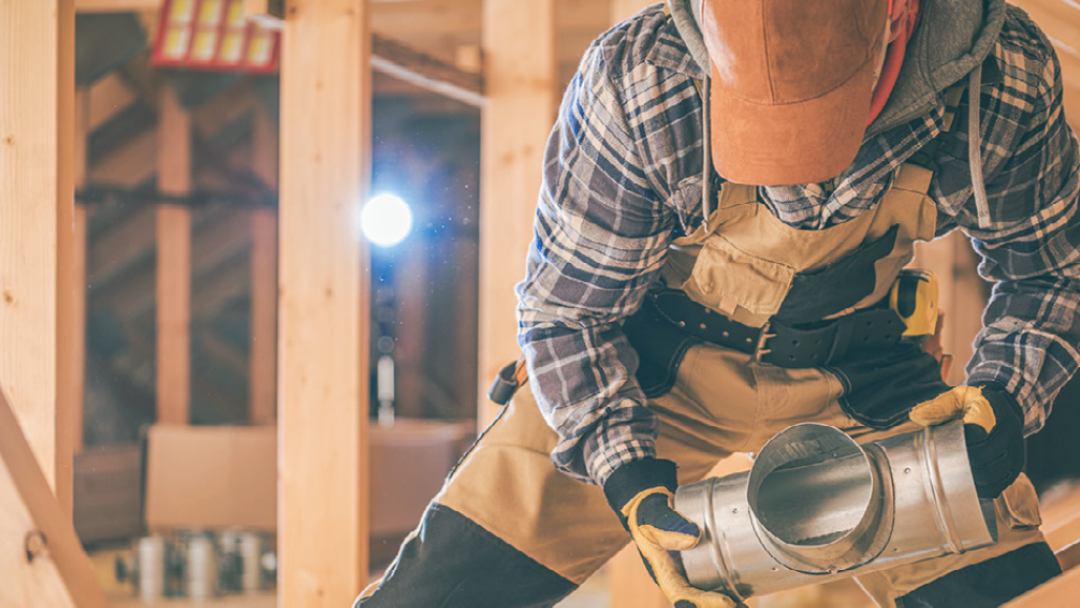 REGISTER
Access this and other free on-demand courses on the BetterBuiltNW online training portal by logging into your existing account or creating a new account below:
To view this training directly, use this link.
OVERVIEW
Join BetterBuiltNW to learn about balanced ventilation and ERV/HRV options to meet and exceed the 2018 WA State Residential Energy Code (WSEC-R).
The attention on indoor air quality is higher than ever before with homeowners confronting wildfire smoke, viruses, and a greater awareness of healthy indoor environments. Among home builders and designers seeking airtight performance with balanced ventilation, many have decided to go with either a heat recovery ventilator (HRV) or energy recovery ventilator (ERV).
In this no-cost 1.5-hour online training we cover several balanced ventilation systems and approaches to consider, and help builders and trades decide which provides the best solution for their projects and customers. The training also provides insights on the business benefits of meeting/exceeding the energy code, as well as analyzes the value propositions for using a home energy rater or consultant to help you qualify for tax credits and incentives.
Join Dan Wildenhaus, Technical Advisor and Industry Liaison for BetterBuiltNW, as he goes over the different use cases for HRVs/ERVs and help you navigate the strategies and pitfalls to help ensure an effective installation.
NOTE:
A condensed video version of this training is available (offered without continuing education credits).
For additional training opportunities on WSEC-R, visit the WSU Energy Program website.


FORMAT
Online course available on-demand
This 1.5-hour, self-paced online training format consists of a series of 5-10 minute videos divided into sections. Users can start or stop their viewing at their own pace and easily resume the course at another time.
CONTINUING EDUCATION
AIA LU/HSW: 1.5 CEs
OR CCB: 1.5 CEs
BPI: 0.75 CEs
ICC: 0.15 CEs
COURSE FEE

No cost
This training made possible thanks to Earth Advantage, BetterBuiltNW and the WSU Energy Program.
AUDIENCE
Building industry professionals (builders, raters/verifiers, architects, subcontractors, utility representatives, and code officials)
INSTRUCTORS: Dan Wildenhaus
As the Technical Advisor and Industry Liaison for BetterBuiltNW, Dan has completely immersed in the discussion of what is required to create High Performance Buildings and the technologies that operate within them. Dan has over 25 years of experience, 15 of them working directly for a contractor; performing energy audits and Ratings, weatherization repairs, consulting and analysis for private clients in both New Construction and the existing buildings market. Over 10 years ago, Dan transitioned to the consulting side of the business, working with program implementation companies. Dan currently provides Building Science consultation, technical management, market channel development, and training and presentation services for a variety of programs across the country.
Questions? Contact training@betterbuiltnw.com