December 05, 2019
BetterBuilt Newsletter Q4 2019
Presentations from Home Efficiency Forum 2019 Are Now Online
Thank you to everyone who attended, presented, and sponsored Home Efficiency Forum this year! We hope you had a great time, made valuable connections, and learned something new. Presentations are now on the BetterBuiltNW website and are available for download.
We thank all of our sponsors in supporting Home Efficiency forum and a special thank you to our Silver level sponsors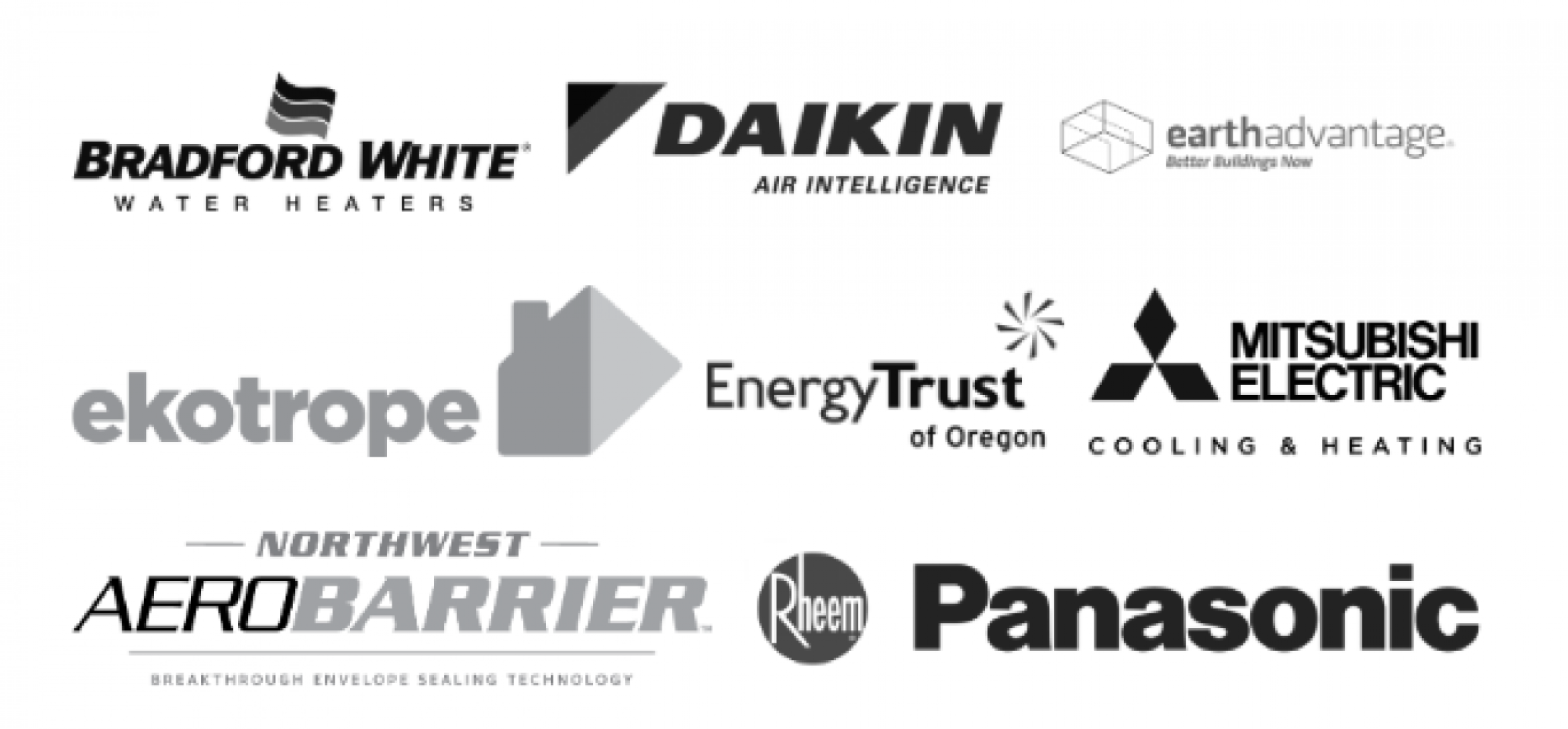 Do You Know RaterPRO™?
It's here! RaterPRO, the FREE field app for home energy ratings, ENERGY STAR® Homes Checklists, and for general multi-purpose field inspections, has moved beyond the beta testing phase and is now publicly available. RaterPRO is currently available for iOS iPads, with hopes to release an Android version in 2020.
What can you do with RaterPRO?
Collect field data during inspections, with options to align with either RESNET® general inspection points or with ENERGY STAR Checklists
Synchronize with modeling software (including REM/Rate™ and Ekotrope) to customize inspection checklists based on preliminary energy models and then update model files with actual tested values from the field
Follow these steps to start exploring RaterPRO:
Sign up for a My ENERGY STAR Account and request access to RaterPRO
Create your organization's RaterPRO account and accept the email invitation
Download the RaterPRO iPad app
Access the RaterPRO support page for additional resources
Calculating Comfort > U-values!

When exploring window options for homes, it's easy to simply select the U-value and solar heat gain coefficient that line up with your state energy code or program requirements. While this is a great way to pass compliance and quality assurance checks, it does not answer the question, Will this window maximize comfort for the homeowners?
Enter Cardinal Glass, the largest manufacturer of window glass for the North American industry, and its new Comfort Calculator. The real measure of an energy-efficient window is one that provides thermal comfort every season of the year. To select a glazing package that ensures warmth in the winter and coolness in the summer, builders should always consider both geographic location and window size.
Check out the Comfort Calculator and identify the best window package for your homes. This type of tuning for seasonal comfort will become an increasingly important part of home performance as more stringent codes drive us to use smaller heating and cooling systems that may run less frequently.
RESNET 2020: Ready for Another Round?

RESNET, the Residential Energy Services Network, is the largest membership organization for home energy consultants, often referred to as Home Energy Raters. Each year, RESNET hosts the Building Performance Conference to help Home Energy Raters, builders, providers, utilities, consultants, contractors, and manufacturers network and take home fresh ideas.
RESNET 2020 is happening in just a few months! The 2020 conference will take place in Scottsdale, AZ, from February 24 through 26. BetterBuiltNW staff will attend in person to keep up with the latest national trends.
Right now, you can visit the conference website to scope out sessions and register for the event. We hope to see you there!
New Photography Available from Washington and Montana
Two packages of professional photography are now available for use by those looking to help advance energy-efficient building in residential new construction. These packages include photos of regional landscapes, in-construction or completed homes, energy-efficient technologies, and rating activities.
*NOTE: The file sizes are quite large and may take some time to download. Email info@betterbuiltnw.com if you experience any issues.
A Banner Year for BetterBuiltNW Trainings
This year, BetterBuiltNW has supported and delivered a total of ten trainings in traditionally hard-to-reach markets across the NW region. The program built on 2018 successes, strengthened existing relationships, and cultivated new partners to deliver trainings that focused on:
Key energy efficiency approaches and opportunities for gas and electric homes
Customized technical information and regionally specific program resources
Accelerating building-industry awareness of utility program offerings
Participant feedback has been overwhelmingly positive and BetterBuiltNW is excited to continue developing and delivering training in 2020. We encourage you to keep your eyes on your inbox for future trainings being delivered online and in a location near you!
New Tradition Homes Featured as September RESNET HERS® Index Website Builder of the Month
The September RESNET Builder of the Month is New Tradition Homes, serving Oregon and Washington. New Tradition Homes is a national leader in energy-efficient home building—they recently received the 2019 ENERGY STAR Partner of the Year Sustained Excellence Award for continued leadership and superior contributions to ENERGY STAR by the US Environmental Protection Agency.
This month's profile includes a selection of photos from New Tradition Homes and an interview with Project Manager and Building Science Team Leader Steve Tapio.
Tapio says having a HERS Rating on each home built by New Tradition Homes "allows us to see if we 'hit the mark' in regard to meeting our internal quality and performance standards that we have set for ourselves. As a 100% ENERGY STAR builder, it is one of the foundational criteria in meeting our goals and maintaining standards."
In the recent Builder Magazine article, How Low Can You Go? An Inside Look into HERS Scores, Tapio discusses the builder's relationship with HERS Raters: "The first step is to seek out a qualified HERS Rater and use them as a consultant to help you in the process. For those who are just starting out, it can be very daunting. But the HERS Raters will tell you what will get you the most bang for the buck."
From the consumer perspective, Tapio says: "The HERS Score is quite simply the very well understood 'miles-per-gallon' rating equivalent for homes. Homes without a HERS rating have no scorecard, no ability to show what typical monthly operating costs might be. Knowledgeable buyers should be asking any builder … 'how does your home measure up?'"
To read the feature, click here.