August 10, 2023
Load Calculation Tools for Ductless Heat Pumps
A version of this article was originally posted to GoingDuctless.com, which was retired on April 1, 2022.
The first step in choosing the right-sized heating, ventilation, and air conditioning (HVAC) system is knowing how much heating and cooling the home requires. Every home has a unique design that affects its heating and cooling needs. Oversized equipment can be inefficient, especially on mild days, which can lead to larger heating bills, and it is difficult for service technicians to diagnose oversized equipment once installed. BetterBuiltNW recommends all installers perform a load calculation before selecting a unit.
There are many tools available to assist installers in performing accurate heating and cooling load calculations for a home. Below are two free options installers can use.
Option 1: HVAC Sizing Tool
The first option is a free and easy-to-use, web-based load calculator called the HVAC Sizing Tool (HVAC ST). Northwest Energy Efficiency Alliance (NEEA) developed the tool to help homebuilders and the HVAC community design installations that reduce energy use.
HVAC ST users can complete a room-by-room load calculation of a typical home in under 15 minutes. BetterBuiltNW recommends new users start with tutorial videos to become familiar with the tool.
HVAC ST requires an internet connection and can operate on any web browser. It does not require a software subscription or regular updates. All data remains confidential and is stored in the software's cloud-based servers.
To start using the tool, create an account on HVAC.BetterBuiltNW.com.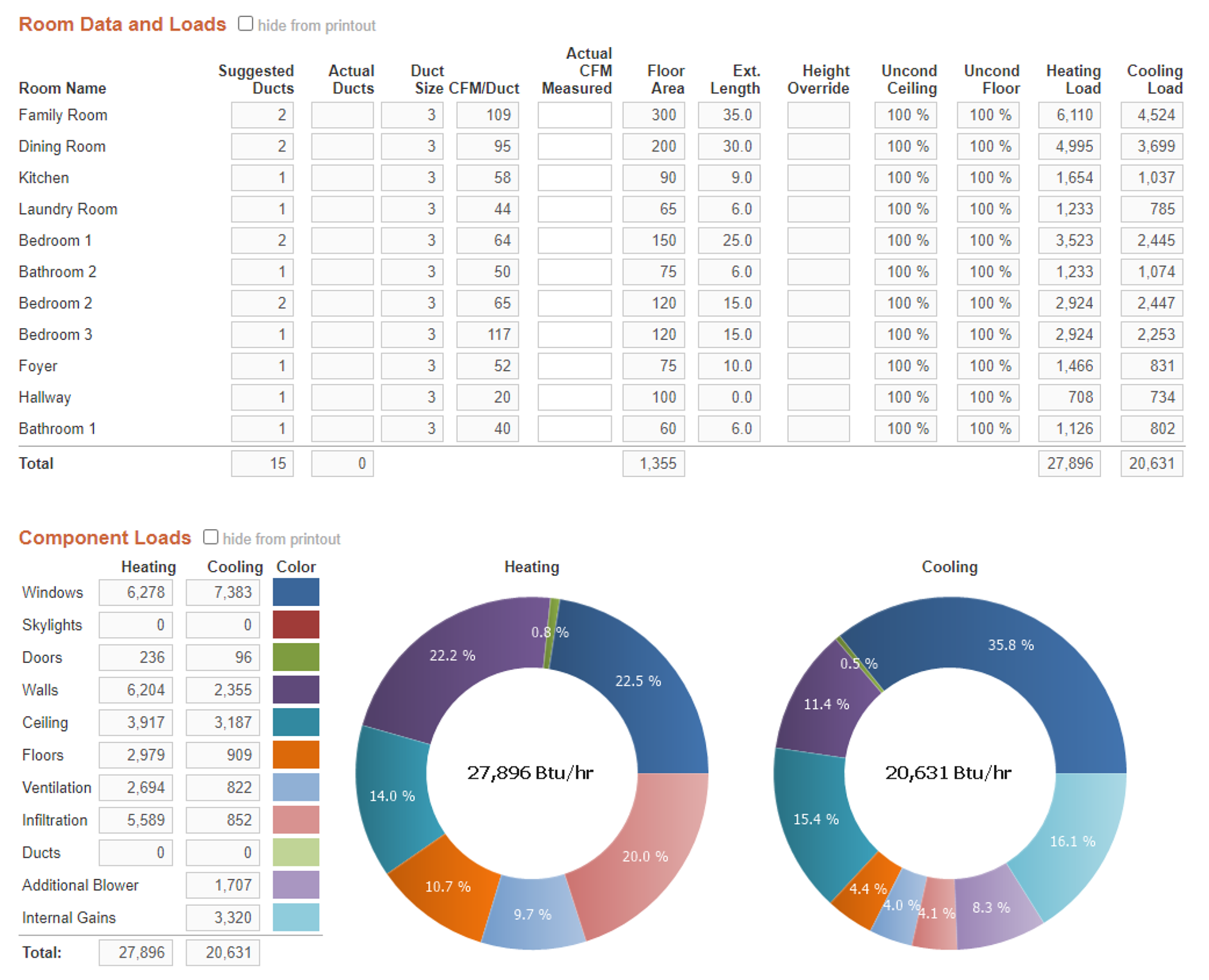 The results view of a whole-home load calculation performed in the HVAC Sizing Tool
Option 2: Quick and Easy Load Calculation Method
The second option, provided by ENERGY STAR®, is a quick and easy load calculation method designed for displacement applications and single room installations. It includes an easy-to-use look-up table. Users select the column that best matches the winter design temperature and the row that most closely describes the construction type. The corresponding cell offers the BTUs of heating needed per square foot of floor space. To calculate the heating load, multiply the floor area of the space by the BTU value.
This straightforward load calculation method produces more accurate results than guesswork and will help limit the over-sizing issues seen in ductless heat pump installations.
To view the ENERGY STAR Design Temperature Limit Reference Guide, click here.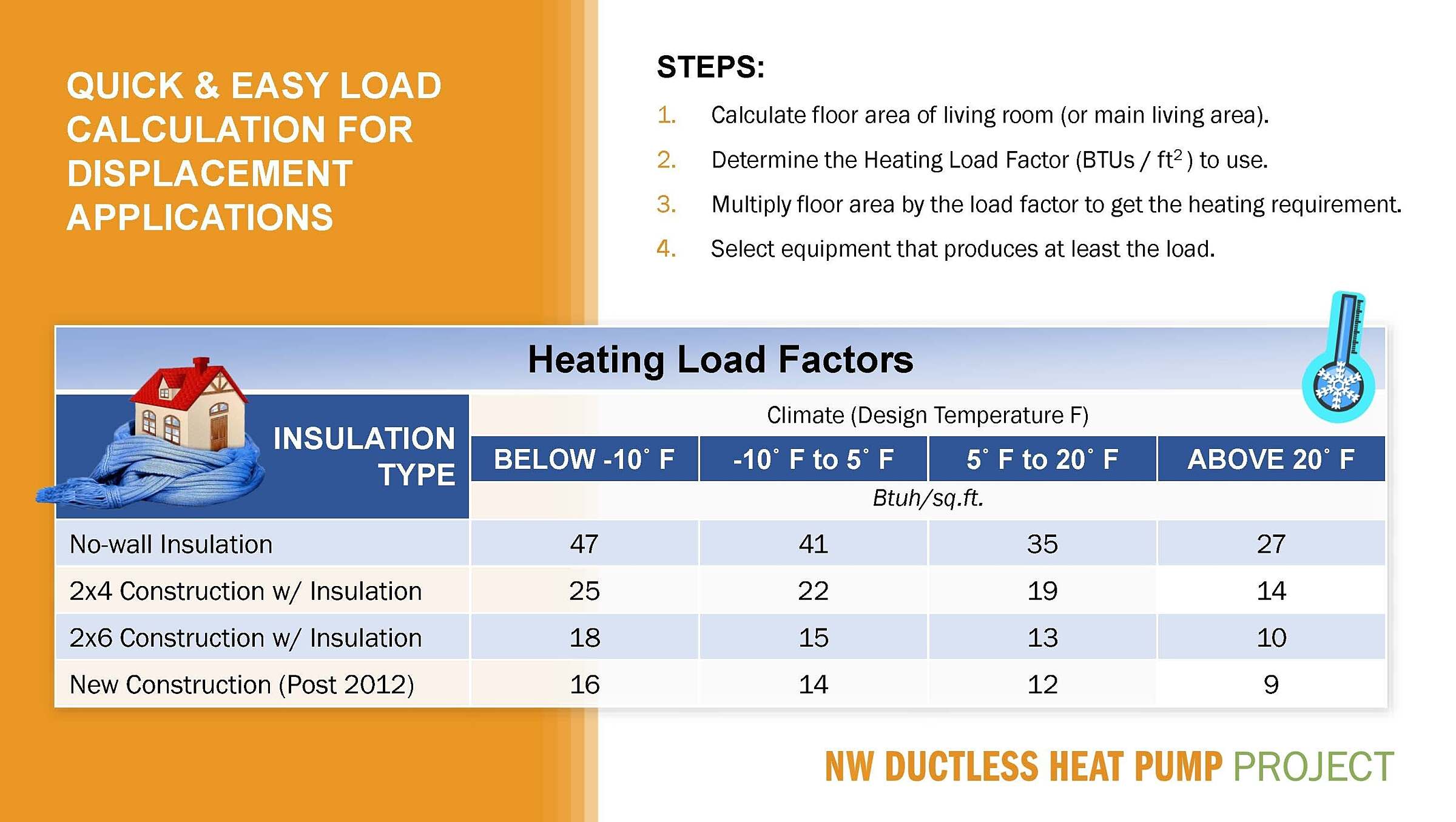 A table for a quick and easy heating load calculation