July 17, 2020
BetterBuilt NW July 2020 Newsletter
What is a Charette?
Guest Contributor: Megan Kramer, Performance Homes Consultant
Megan holds a master's degree in Green Design from Carnegie Mellon University and has been working in the construction and utility sector since 2004 implementing energy conservation and efficient building technologies. Megan offers a variety of services to industry professionals. Megan is a HERS Rater and offers Energy Star and Built Green certifications for new homes.
Explore the world of charettes with Megan Kramer who walks through her firsthand experience on how charettes can save time and money when building a home. Read about Megan's real-world examples and advice for incorporating charrettes into every home build.
Read about Design Charettes on Megan's blog. Email Megan Kramer with additional questions or contact us.
BetterBuiltNW is still accepting guest contributor content for 2020. Those interested in becoming a guest contributor should submit article ideas to info@betterbuiltnw.com.
Every month BetterBuiltNW will highlight different programs in the news to keep builders and Raters/Verifiers informed about key updates, program changes, and highlights. This month's Programs in the News features an update from EPA and RESNET on extending the temporary allowance for visual verifications and a report from the National Association of Home Builders (NAHB) on Green Single Family and Multifamily Homes.
RESNET and EPA Extend Temporary Allowance for Visual Verifications
EPA is extending its temporary allowance for visual verification through September 30, 2020. During this time, verification of ENERGY STAR checklist items may be performed remotely. The same guidelines for remote verification are still in place.
RESNET is also extending the option for remote inspections for HERS Ratings by certified RESNET HERS Raters through September 30, 2020. The same guidelines for remote inspections still apply.
EPA and RESNET will revisit these extensions as needed in the future.
National Association of Home Builders (NAHB) Green Single Family and Multifamily Homes 2020 Report
NAHB released a green homes report highlighting green building activity in the residential marketplace. The report highlights four main topics – market activity, marketing, drivers and obstacles, and products and practices. Explore the study to learn about green activity in today's marketplace and factors to increase engagement with single family and multifamily builders.
Read more on the extension of visual verifications for EPA and RESNET and explore the NAHB green homes report.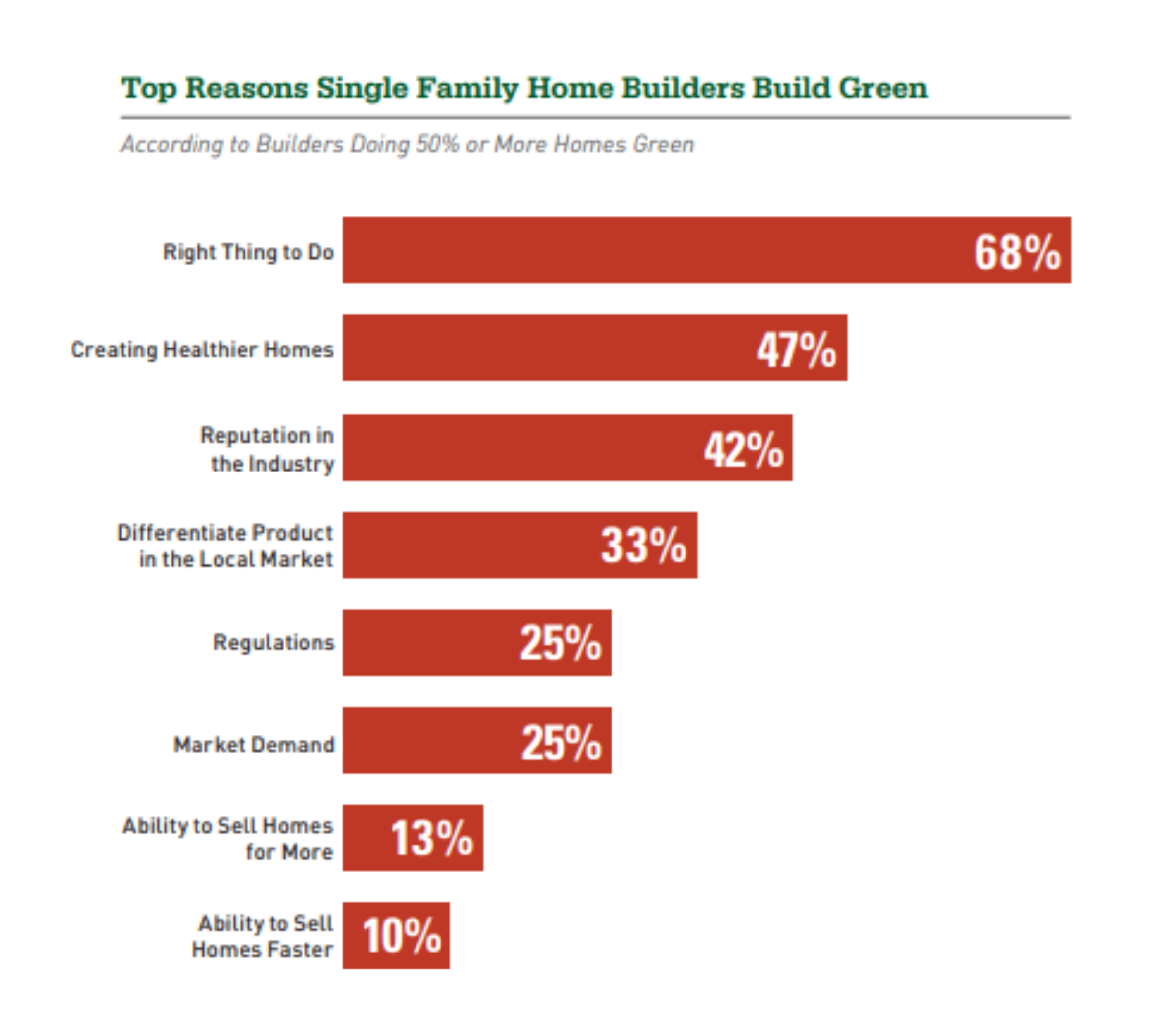 EVENTS
Residential HVAC Design Basics for HERS Raters with Russell King, CalCERTS
Webinar, July 30, 2020, 11 a.m. to 12 p.m.
Register now for this RESNET webinar with Russell King, M.E. of CalCERTS, as he covers the basic residential HVAC design principles, including ACCA Manuals J, S and D - load calculations, sizing equipment, and designing the duct system.
Register for the webinar today.
Designing & Planning for an Energy Smart Home: Making a Home Ready for Solar, Storage, and Electric Vehicles
Webinar, August 12, 2020, 8:00 a.m. to 9:30 a.m.
Join Energy Trust of Oregon for a webinar about two new incentive opportunities for newly built homes: net zero and energy smart homes. During this training you'll learn:
How to overcome design constraints that come with electric vehicles combined with solar and storage, anticipating needs for space in the garage and on the electrical panel.
The recommended installation practices and options for storage and charger systems, and how they integrate into other decisions for energy efficient and high-performance homes.
Register for the webinar today.
Built Green Conference 2020
Conference, September 17, 2020, Lynnwood Convention Center, 7:30AM – 6:00PM
Register now for the annual Built Green Conference. Hear from numerous speakers on topics ranging from green building, to building science, and much more. Keynote speakers include Gil Friend of Natural Logic Inc., and Stacy Smedley of Skanska USA Building. Join the BetterBuiltNW team for two presentations: Making Net Zero Homes More Attainable and What are the Residential Energy Code Impacts to Built Green?
Register for the Built Green Conference today.
Top 10 Best Practices for Today's Homebuilder
New Online Training
Join BetterBuiltNW for three one-hour modules of on-demand online training and learn the latest and greatest techniques being used today to build energy efficient homes. These trainings are offered at no cost and you can earn continuing education units for attending one or more modules.
REGISTRATION
To access the online training, follow these steps:
How to Cost Effectively Build Zero Energy Homes
New Webinar Training
Join the Energy & Environmental Building Alliance (EEBA) and Earth Advantage for a series of three two-hour sessions and learn how numerous elements of zero energy homebuilding for professionals can formulate a unique package appropriate for their situation. This course is offered at a cost $39 for all three sessions and you can earn continuing education units for attending one or more modules.
REGISTRATION
To access the online training, follow these steps:
Register and watch the free online training modules or register for the EEBA and Earth Advantage training series.